We, KAWAEI, as a quality tie cloth manufacturer, oversee and coordinate all the above production process so that the product can satisfy your requirements. In this production flow we directly engage in the following two processes.
Pattern Making
This is the process of transforming design ideas into tangible textile structures. Our experienced internal patterning staff is always there to make prompt design proposals.

Weaving
This is the process to make the cloth according to the design pattern.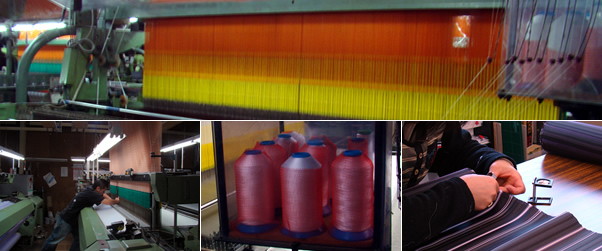 Our 95 years of experiences, and knowhow together with our staffs insights allow us to elaborately weave out your ideas and design into beautiful fabrics.
Our warp and weft color numbering control system will always fabricate without failure.
At the end of production, our experienced inspectors visually check fabrics one by one.