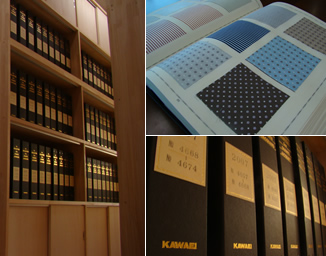 We maintain a large archive with more than 1200 books of design samples that come from our over 40 years of experiences and European design samples that cover more than 100 years. This archive combined with insights and experiences of our staff make it possible to offer the stylish and velvety ties to the customers' satisfaction.
Material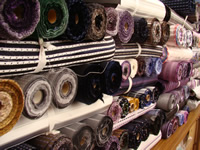 Our raw material is a top quality silk, known and used only by a few selected brands in the world.
This silk fiber is twined into yarn by our longtime partners' designated line to meet our requirements.
Dyeing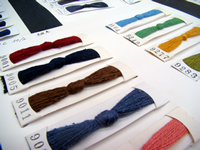 We have selected several Japanese dyeing factories based on their experiences and skill.
Each time we receive an order, we select a dyeing factory depending on the need, materials, and their features.
Through the long collaborative production process, KAWAEI and the dyeing factories have enjoyed mutual confidence.
Pattern Design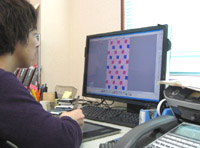 With our internal pattern designing staff, we can offer both pattern making and weaving operation.
To assist our internal pattern staff we also have reliable external pattern makers that have been working with us for more than 30 years.
Weaving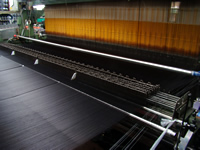 We are equipped with the latest European looms specially tuned to embody our 90 years of experiences and knowledge.
Textile Finishing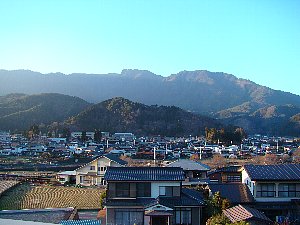 Without adequate textile finishing, our woven cloth will not meet your requirements.
Our finisher is very knowledgeable and capable of delivering the final product to your satisfaction according to our instructions.